The DJ and music producer Victor Kill – Also known as his surname, Kill - started his carrier on electronic scene on earlier 97. Living at a beautiful Island city he was totally influenced by Ibiza's rhythm "House music and Techno". Nowadays he's the DJ resident at the most famous Night Club in Vitória, The One. Besides to his talent he's the connection amongst national and world wide famous DJs while playing (presenting, DJing) at Vitória Island city.   
His startup as an international artist begun in 2006 after released his first track named Taste It lable by Influential House Recordings UK, after that he was invited to play in many cities around Europe such as Berlin, Dublin, Barcelona, Ibiza, Geneva, London, Amsterdam, Rotterdam and Paris.
2007 starts with the track called Aerolito made in partnership with Marcel Dadalto and Guga Prates, such gorgeous track had hit Tube & Berger ears and Kill were seek by them with a proposal to remix such music. A result of Aerolito remix came after followed by an invitation to press his song by the Germany Lable Phoenix Musik, from Savas Pascalidis.
In 2008, Kill starts with his right foot by remixing a track from renamed English artists Trim the Fat who are residents at a glorious London's Ministry of Sound; its explosive remix count on support of the Top DJs Mark Knight (toolroom rec. Uk.) and Laurent Garnier.
On his second Europe Tour he was surprised by an invitation to become part of Love Parade 2008 artists, when he returned to Brazil he has released a new track called Red One (from one of his project Monk Ponk EP). Red One was also pressed from Careless Rec. Berlin and it was a success in many Night Clubs around Europe.
It's a pleasure emphasize that he had played beside big names on world wide scene, such as, Richie Hawtin, Moby, Anja Schneider, Fat Boy Slim, Underworld, Pete Heller, Phil Thompson, Dubfire, Adam K, Tocadisco, D-Nox, Beckers, David Amo, Julio Navas, Tube & Berger, Oliver Klein, Sarah Main, Gaz James, Southmen, Norman H, Gabo, Maumau, Leo Janeiro, Fabrício Peçanha, Anderson Noise, Marky, Mary Zander, amongst others.
DISCOGRAPHY
2006
Zee-la & Audiomindz aka Victor Kill & Guga Prates - Taste it (Influential House Recordings UK)
2007
Monk Ponk & Audiomindz - Aerolito - V.A. mixed by Tuber & Berger (KittBall Recordings DE).
Monk Ponk & Audiomindz – Aerolito (Phoenix Musique Vinyl Recordings DE)
Victor Kill – Like That (Influential House Recordings UK)
Victor Kill feat. Sybel Calmon – Dark Brown (Influential House Recordings UK)
Hiras – Illusion (Audiomindz remix – Influential House Recordings UK)
Monk Ponk & Audiomindz – Candy (Influential House Recordings UK)
2008
Trim The Fat - Lazy Suzy (Victor Kill Remix) - Influential House Rec. UK
Monk Ponk & Audiomindz - Into Device (Smoke Island Recordings BR)
Monk Ponk & Audiomindz - Cave Man EP (Influential House Rec. UK)
Monk Ponk & Audiomindz - Red One (Careless 12″Rec. Berlin)
Monk Ponk & Audiomindz – Switch Head (Stripped Recordings UK)
2009
Black Cash - Memory Card (Smoke Island Recordings BR)
Black Cash - I've Got (Smoke Island Recordings BR)
Audiomindz - Tape Deck (Smoke Island Recordings BR)
Elliot Right - Upright (Monk Ponk & Audiomindz Remix - Endemic Recordings UK)
VIDEO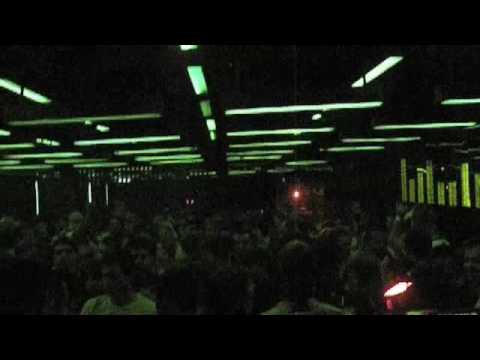 DJ SET
+INFO
http://www.myspace.com/victorkill
Tags: Artists, Victor Kill